Posted on Wednesday, September 09, 2020 03:21 PM
The tentative public opening dates for the Recreation Complex are as follows:
- Port Hole Pool – September...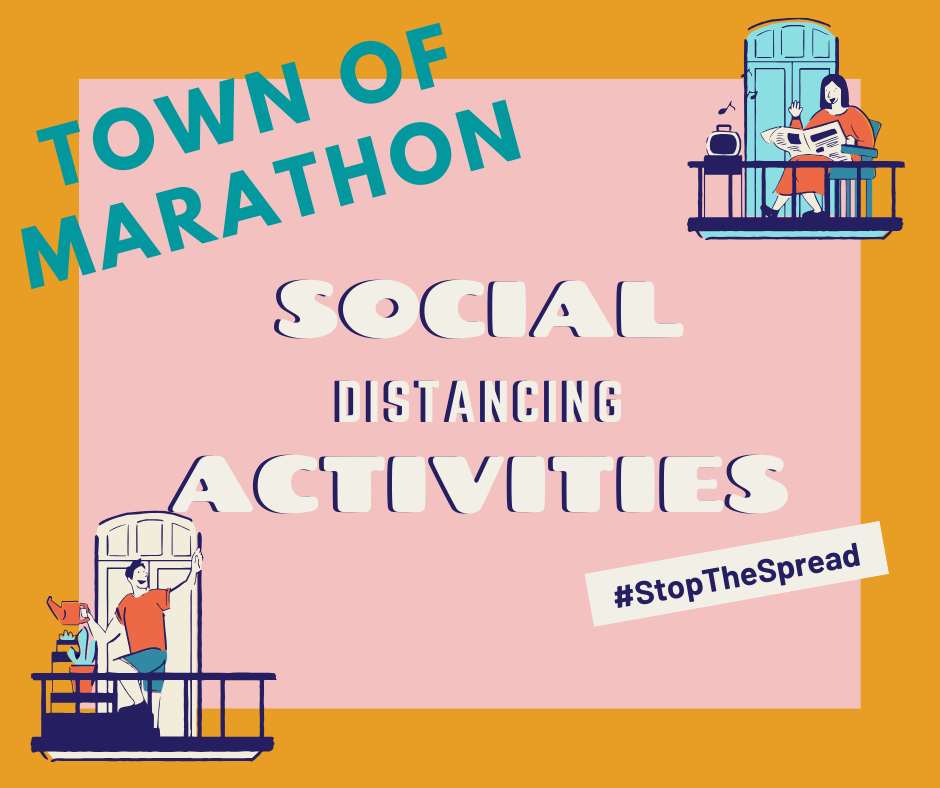 Posted on Wednesday, April 15, 2020 12:23 PM
The Town of Marathon Community Services Department is offering a variety of FREE activities for residents to do in the comfort of their own homes throughout the week.
Monday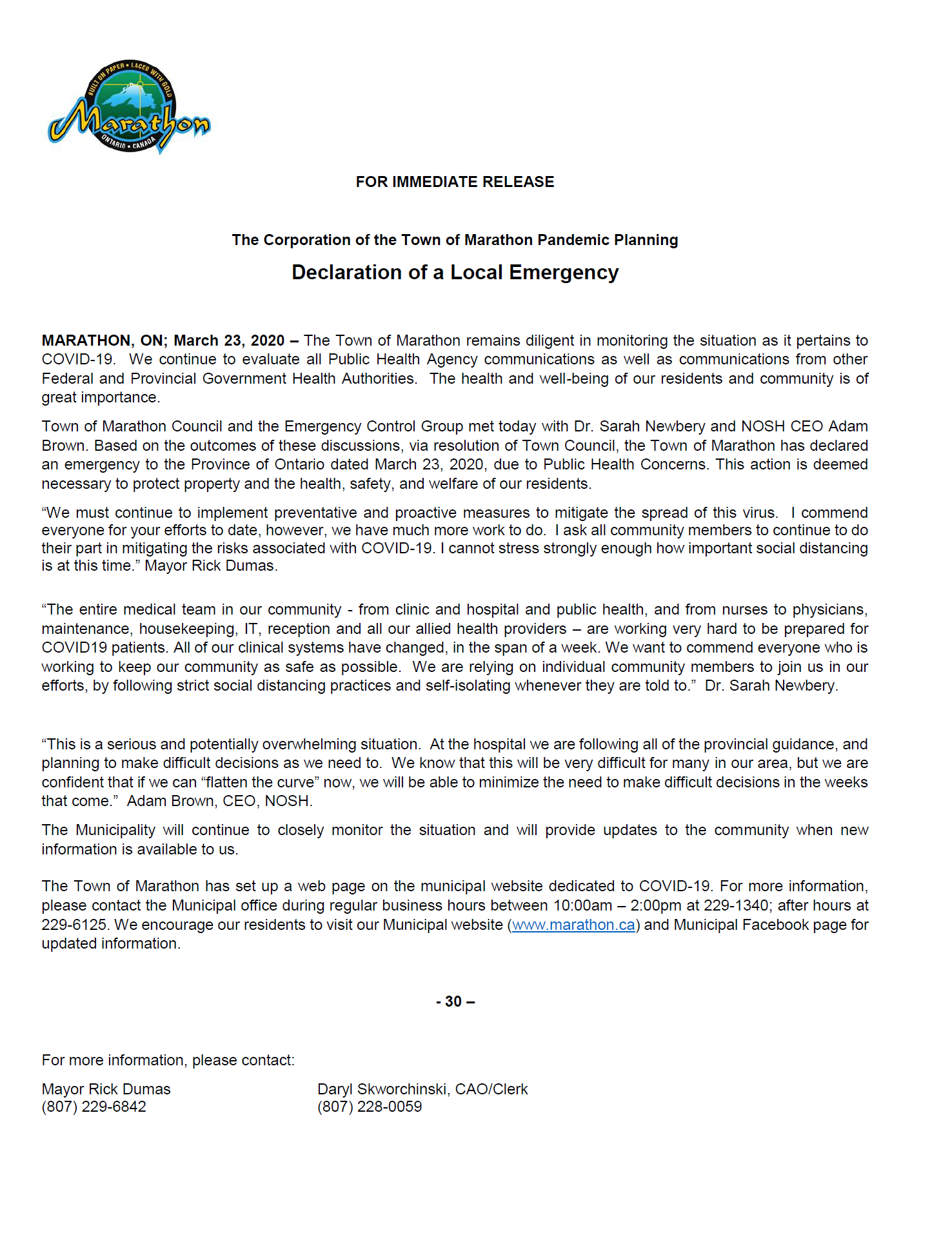 Posted on Thursday, March 26, 2020 12:42 PM
FOR IMMEDIATE RELEASE
The Corporation of the Town of Marathon Pandemic Planning
Declaration of a Local Emergency
MARATHON, ON; March 23, 2020 – The Town of Marathon...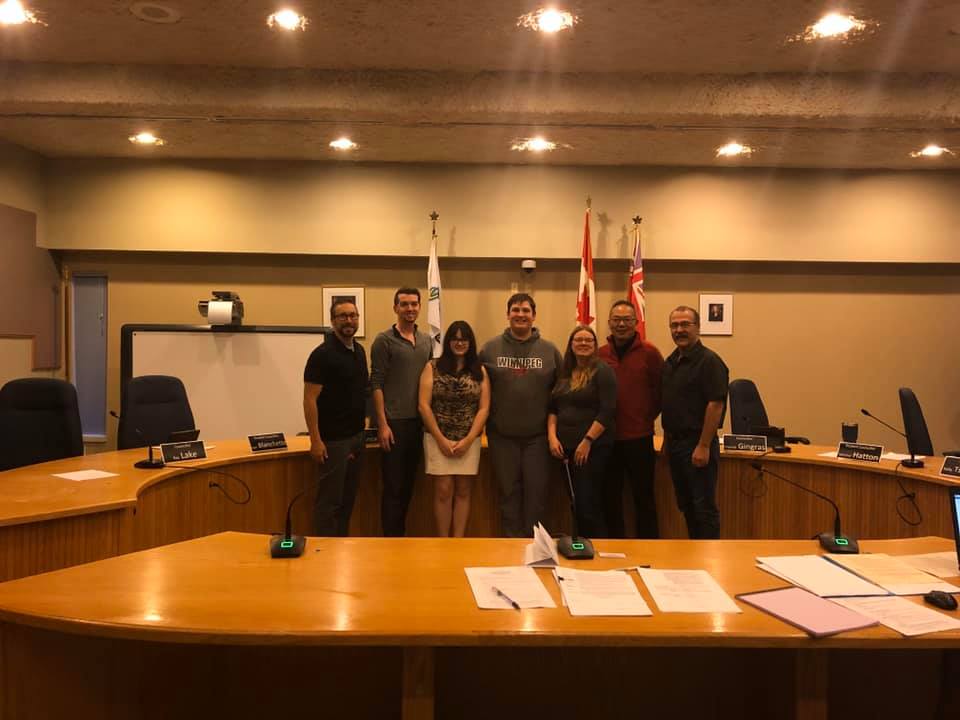 Posted on Wednesday, October 16, 2019 10:34 AM
At the regular meeting of Council on Tuesday, October 15th, Student Councillor Blanchette was sworn in.
Marathon Town Council has had the Student Councillor program...